24
02
2006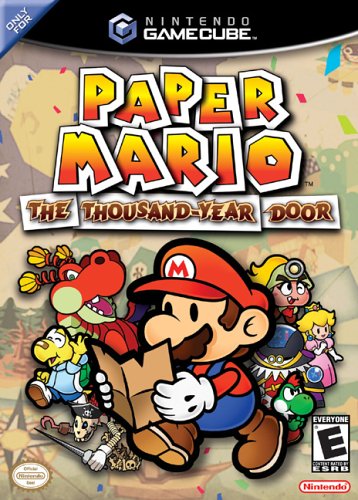 Have you ever play Paper Mario video game?
Few years ago, I borrowed Paper Mario from a friend and it was for Nintendo 64 system. I had a lot of fun playing with it. I did successfully complete the mission. My wife and my children helped each other too. We also looked up some hints from online.
Two Christmas ago, we got Paper Mario: The Thousand-Year Door for family – this time it is for Nintendo GameCube. For some reason, we did not play it much and forgot about it. Recently, I finally step up and start playing again now. I get tired of looking up online for hints.
I purchased Official Paper Mario: The Thousand-Year Door Player's Guide from Amzaon.com and it was worth paid for — plenty of pictures, easy to look it up whenever I need it.
Right now, I am in Chapter 2 – I know I've got long way to go but I am looking forward to it.
If you want to look up free hints online: Click here.
Grant W Laird Jr.
http://blog.grantlairdjr.com
Comments :
Comments Off

on Paper Mario: The Thousand-Year Door
Categories :
family
,
game
,
Software