13
02
2006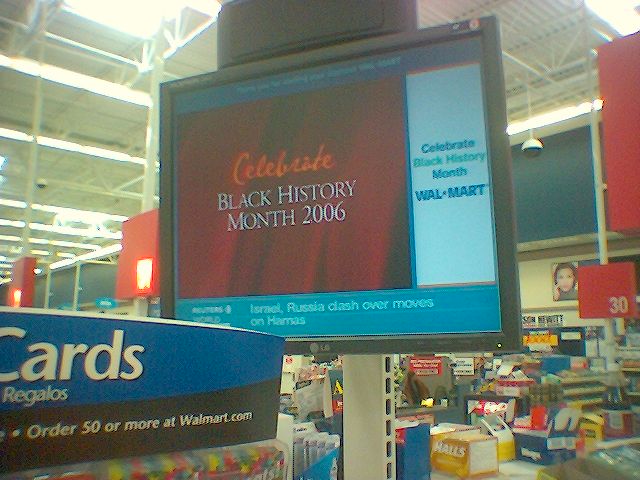 I sent email to Walmart Corp today. Do you have any idea if they do "talking" thru its speaker. Hmmm…
Wal-mart Corp,
My family and I go to Super Wal-mart and Sam's for years. It's everywhere in DFW area.
Anyway, there's something that got my attention recently. Seems many Super Wal-mart store are doing it now. They installed monitor with speaker on each aisle.
It is nice way to display different things with little Reuters News on bottom of the monitor but I noticed that on general information (advertising, sales, products, etc) doesn't captioned at all. I cannot hear the speaker if it is really talking or not.
If it is true that it does talk thru its speaker – maybe we should add captioned so deaf customers like me and my wife can watch and understand while waiting in the line.
Hope to hear from you soon.
Thanks so much!
Grant W Laird Jr.
Grant W Laird Jr.
http://blog.grantlairdjr.com
Comments :
Comments Off

on Wal-mart TV Captioned?
Categories :
caption
,
deaf community
,
Local