1
05
2006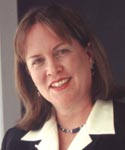 If you get chance to view announcement and pictures at RidorLive.com, you will see how people react when they made final announcement. There's a guy who either jump or ran to Dr. Jane Fernandes in this video. Also, you will notice that many people in this audience seem not so exciting or jumping when they announced.
Before I go on, I want to congratulate Dr Jane Fernandes for success 9th president at Gallaudet University. It's been a year long to search best candidates to be next president and we are here now.
Is it over? Maybe. Who knows?
From what I understand that several deaf protest fight back and request meeting with search committee team. They want to know why they pick her over Dr. Ronald Stern. They are supposed to have meeting next week. We will see how it goes.
Anyway, I talked to one of my friend who prefers not to name – he is student himself and work for Gallaudet University, too. See what he told me after I am trying to understand why so many people dislike Jane. See what they told me – you decide.
"…she is aloof, and doesn't interact with students; she's just not "president" material. Honestly, the committee didn't do a great job."
"…the problem is… that a president has to be likeable and social. The job is primarily that of fundraising and public face of the university. She is not social, does not give a good first impression."
"..But it was a disaster. Protesting on campus now… a big uproar… a few students got arrested. Some faculty is threatening to quit. A few students already unenrolled."
Note: I've been to Gallaudet University once in my lifetime but my sister and relatives/friends graduate, attend and/or work there in the past. Some still does today.
Grant W Laird Jr.
http://blog.grantlairdjr.com
Fatal error
: Call to undefined function advman_ad() in
/home/gwlj/public_html/wp/wp-content/themes/freshy/single.php
on line
40