20
05
2006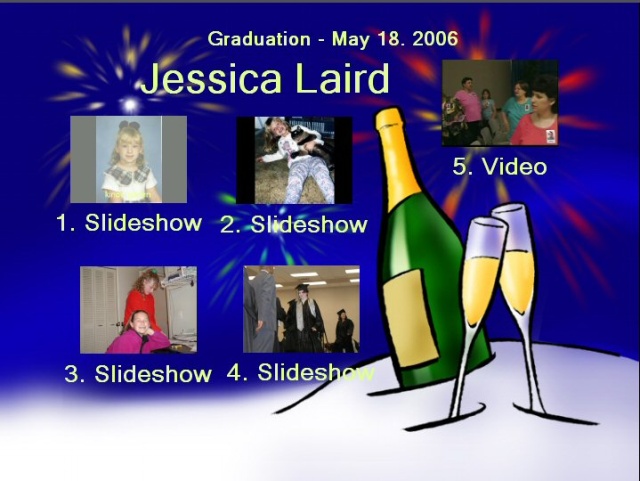 Past two weeks, I spend great time working on slideshow for my older daughter (from baby to recent photos; about 275 of them) – about half of those photos I had to scan all of them and another half are already digital pictures since 1999 – I had Casio digital camera back then.
It is not first time I have done it – I did it recent for my father-in-law slideshow and as well as Christmas. It is a lot of fun. I mentioned it twice on my blog earlier. Take a look: Click here and click here.
Lucky, I have cool EPSON RX700 (multi-functions printer) and it allows me to scan multiple photos. It even automatically crop and split into each file – it make my job much easier. Then we rename them all into new folder and numbers in order; I don't want to mess with original files. I transferred all of them into my favorite Ultra Nero 6.0 software.
Also, I went ahead and added few mp3 files (song) but I don't know what she likes. I asked another daughter to help me getting those songs. Lucky she is big ipod/itunes fan.
I put 10 seconds per picture and 2 seconds per "special effects" (random) in between. It ended up total about 45 minutes long on DVD disc. Also, I added 10 minutes video from Graduation Day in it. It works out beautifully.
Everyone at graduation party have good times.
P.S. To view 10 minutes Graduation Day video online: click here.
Grant W Laird Jr.
http://blog.grantlairdjr.com
Comments :
3 Comments »
Categories :
family
,
Software