30
09
2006
I got VIP invitation by Lovers Lane Church – for this special silent dinner and presentation. I get opportunity to see George P. Bush (Resident in Dallas; Florida Governor Jeb Bush's Son) – he gave nice presentation about his grandfather signed ADA law and etc. It was short presentation from him. He looks a lot like his father.
Also, I had opportunity to watch Charl De Villers' presentation – he is well known for his famous "World First Deaf Solo Rode Sailboat around the World". I knew about him for some time but did not know whole story till I watched him today.
He gave very nice multimedia presentation – powerpoint, video with caption, photographs, etc. I also brought his DVD for $10 bucks. It should be good stuff.
Basically he's not just deaf himself but he is also fire victim (About 75%) when he was little boy. This is perhaps why he becomes deaf and he had to study oral speech in South Africa. (His home) He apparently never learns sign language or seems did not learn at all even today at church. He illustrated how he survived his solo sailboat around the world where he can't hear anything at all.
He stopped about 8 times. (different countries) He sailed all over world for about 265 days long. He stayed in touch with his hearing wife thru his Internet satellite on the boat during the trip. (E-mail) He said his book is in the works. It should be good book. You can learn more about Charl De Villers at his website – http://www.silentvoyager.com
I don't know why Charl De Villers is not on Wikipedia list. He should be on list.
Hmmm…
I want to thank Tom Hudspeth for personally invite me and recognize me during the presentation just because I run Deaf Network of Texas newsletter. Thanks!
Anyone plan to challenge Charl De Villers? Why not?
To read flyer: click here & to view pictures online: click here.
To view video from my server: click here or go to youtube account: click here.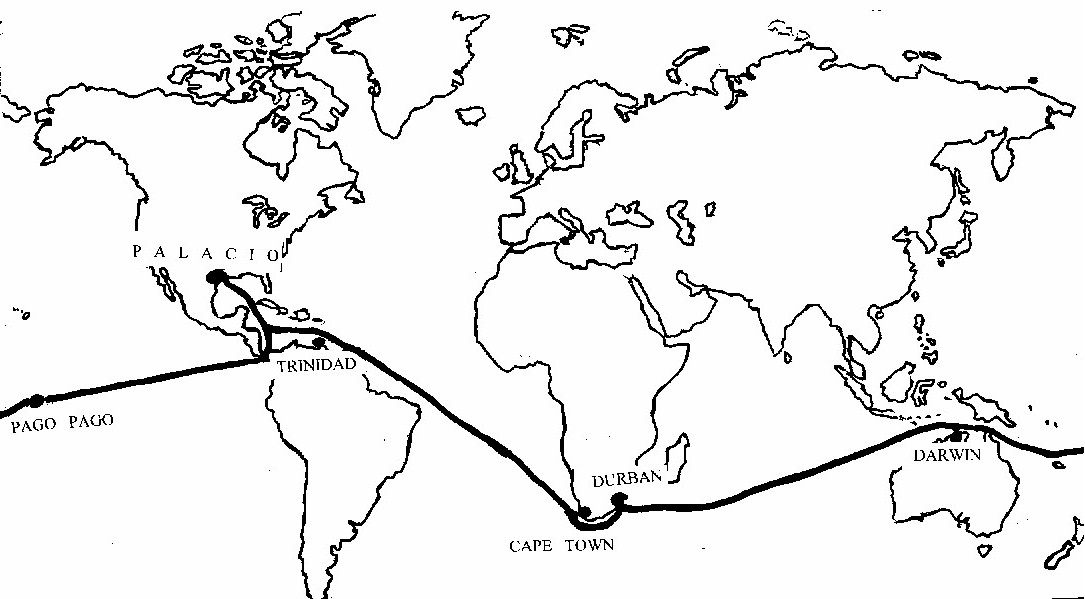 Courtsey: Map provided by http://www.workersforjesus.com/dfi/989.htm
Comments :
2 Comments »
Categories :
deaf community
,
Local
,
vblog