20
11
2006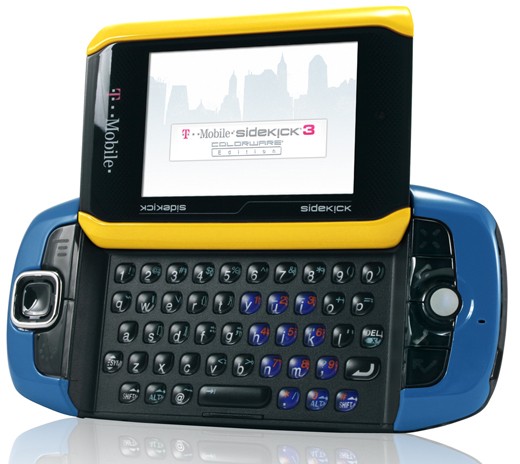 Damn cool…This is even better than boring sticker for sure

It cost $99 to get your Sidekick 3 colored and you have to give it up for few weeks. (ship and back to you)
ColorWare, the company most well known for giving Apple products a little color, is expanding their territory by teaming with T-Mobile for customized Sidekick 3's. There will be 28 different colors available for new Sidekick 3 owners.
.
Don't fret, pre-existing SK3 owners, you can still send in your phone to get colorized for a fee of $99. I'm going to be brutally honest, this is pretty damn awesome. Good job, ColorWare. So, uh, can I get a hot pink and brown SK3 now, or what? – Travis Hudson
.
Go to ColorWare PC for more information.
.
Link from Gizmodo.
Comments :
4 Comments »
Categories :
deaf community
,
Internet
,
technology