22
12
2008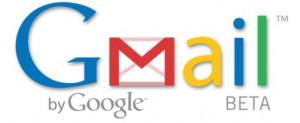 "Gmail Experience"
It's been over a year, since Grant start using exclusively with Google Gmail for everyday email.
Basically, he used Yahoo before, but he really want to use my own pop3 email and it's extra charge to use both incoming and outgoing through their service. However, Gmail offers similar at no extra charge starting last year.
Oh yeah, Gmail has very good spam system. (Yes, you can trust him on that!)
Gmail has been pretty good to him so far. You even can download and install Gmail on your iphone or Blackberry. It's big plus. Past few months, Gmail started to offer add-on (see under "Lab") which is very nice. He have been using some of their neat add-ons.
You can check latest Gmail announcement at their blog.
What's more, if you use Firefox browser – you probably already know you can install add-on such as Xoopit, Better Gmail 2 and few others to make surfing interesting and easier.
Lately, he have been telling clients, family members and friends why they should start using Gmail. It is one big center email system for your daily needs, and it has everything you need. From his own personal experience, you are better off using Gmail even with your pop3 email address.
Yahoo and Microsoft Live have similar features but nothing beats Gmail.
Oh yeah, Grant can see why some folks already jumped Gmail, way before he did. Now, it's your turn — if you haven't gives it a try, just do it.
Grant Laird Jr.
http://blog.grantlairdjr.com
Comments :
2 Comments »
Categories :
Internet
,
technology